I don't use lemon and lime interchangeably, no sir. They have such different profiles and I like to keep each special. For instance, I haven't yet met a lemon and mango combo that I like. Lime and mango, however? Take me home, baby!
Sometimes I think I love both of them equally and then lemons come up way ahead in all the ways I can get them to do what I want – like boil 'juiced out' shells and puree…in a way lime and its bitterness won't allow. And then I fall in love all over again with limes when I zest some,or juice lingers on my fingers. But I realise, I don't have to choose and so I won't.
Therefore, lemons are amongst my favourite things in the world. From the fragrance to the taste, I love 'em. And if they're Meyers, then I dream about them :).
1. Admire them
2. Scratch and 'aromatherapy' them – zest some, smell the sunshiny freshness!
3. Juice. Lemon water first thing? Or whatever you want, to be honest
4. Then this to do with the shells – Baked Lemon Shells stuffed with cheese and tomatoes
5. And this: Strawberry and Balsamic Sorbet in Lemon Shells
6. By far one of my favourite thing to make is lemon puree – reserve your juiced out shells for this wonder that you can take sweet or savoury. Also organic lemons, yo!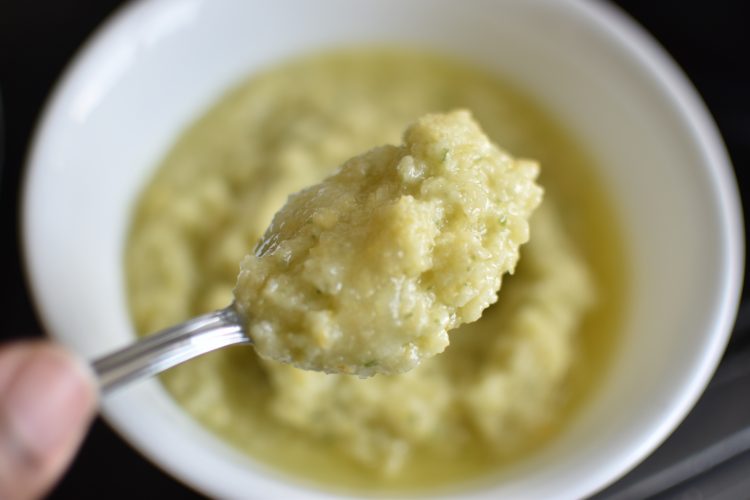 7. Lemonade – it's my son's signature drink 🙂 and I love the inspiring story of Mikaila Ulmer, a young black girl who became a lemonade entrepreneur when she was 4 1/2 years old with her Me & The Bees Lemonade!
8. Lemon bars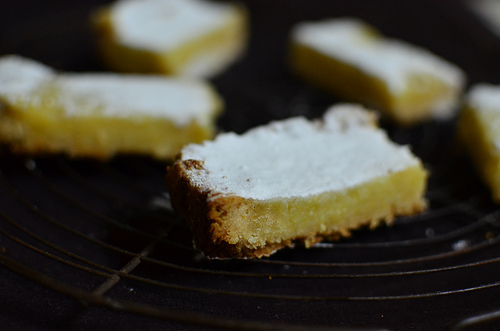 9. Lemon curd, several ways – plain and herby
10. Very lemony stew of chicken and fresh dates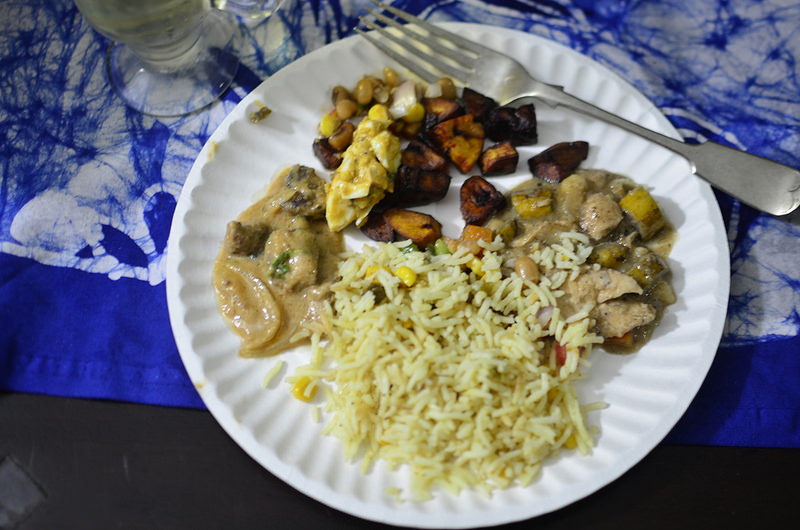 11. Grilled Burrata and Meyer Lemon Flatbread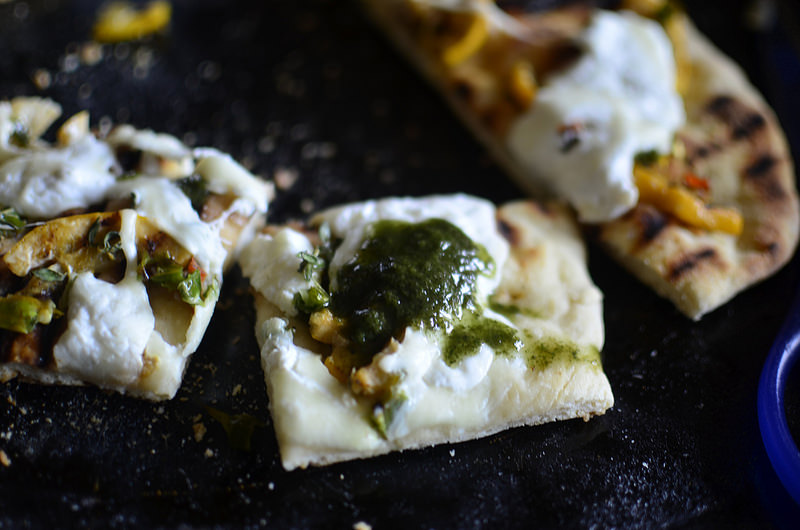 13. Lemon Caramel
14. Lemon Rasam – thank you, Deepa for this guest post
15. Lemon Rice– thank you, Deepa for this guest post
16. Meyer Lemon Russian Rose Loaf'
17. Meyer Lemon & Rosemary Focaccia
18. Grilled Meyer Lemon Citrus Salsa
19. The Best of Summer: Strawberry & Lemon Sorbet
20. Simple Desserts: Lemon Possets
21. Preserved Citruses: Lemons, Oranges and Limes, the sweet way
22. Lemonettes!
23. Lemony sugarcane juice, you? Okay, I'll have one too
24. Technique: How to Brulee, without Broiler or Blowtorch
25. Spice up your life with citrus dust
26. Lemon in your dressing – liven up that fattoush
27. or make Velva's Vinaigrette
28. Food School: Citrus Cured Salmon, For Alaska….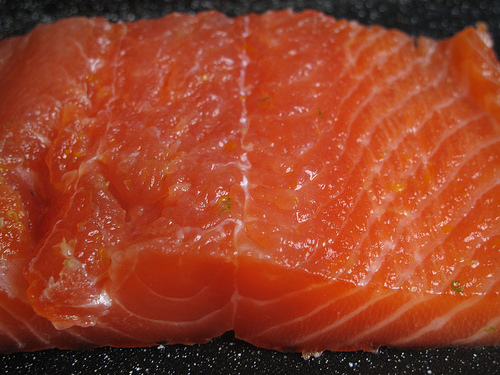 30. A Platter of Savoury Turkish Delights and a delightful lemon-bay leaf syrup
31. Squeeze copious amounts over seafood, over seafood Paella, like my La Rambla version
33. March On With The Daring Cooks: Salmon Ceviche & A Wedge Salad
34. Lemon and Apple Galette de Pérouges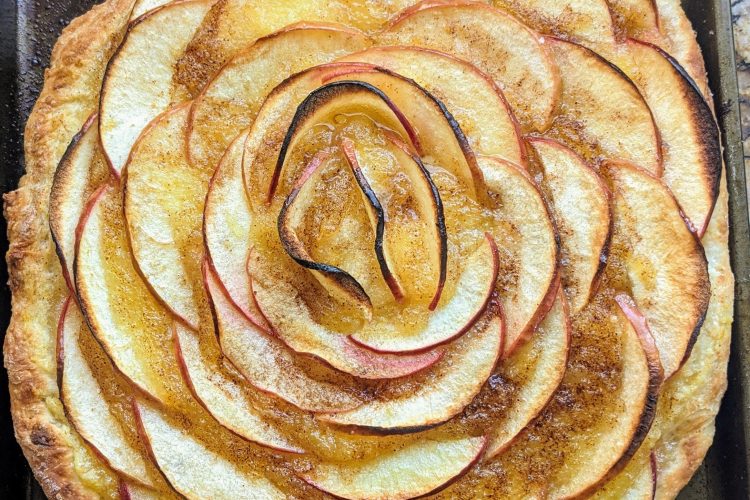 34. Teacup Muffins: Back to the Future
35. Totally 'Not Vanilla-Bland' Chicken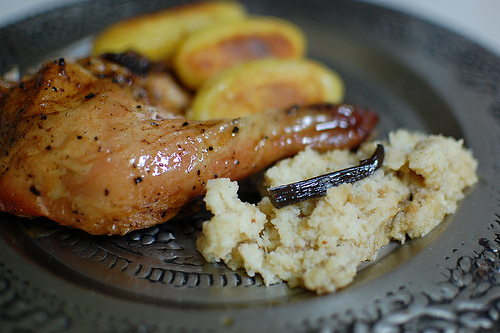 36. Lunch on Homegrown Nigerian Quails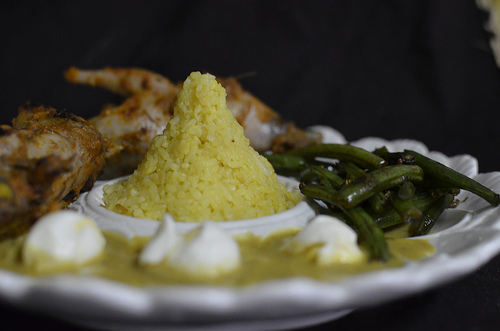 37. Preserved lemons by the amazing, Velva of Tomatoes and Vines
38. How To Make Finishing Salts
39. An easy lemon cake – take it up a notch on the grill or in a grill pan. Trust me – grilled cake is a revelation
And
40. Homemade Limoncello, anyone?
So, here are my favourite ways to use lemons. What are yous?