Because mango puree, yogurt and granola make an awesome trio.
I experimented in two ways:
Take one – I layered the elements starting with the mango puree, then unsweetened yogurt and topped with the granola
Take two – I stirred the yogurt into the mango puree and topped with granola
Preferred? Take one.
Because it looks nicer.
And because the contrast in flavour between the mango and yogurt works better – the mangoes taste fruitier and richer in Take one. In Take two, the mango flavour is quite subtle – not the way to go if you're looking to enjoy the richness of le fruit.
I did enjoy the testing process though…and quaffed both. For breakfast.
The fact that the granola is gorgeous also made the difference.
Truly welcome to Mango season people. Welcome.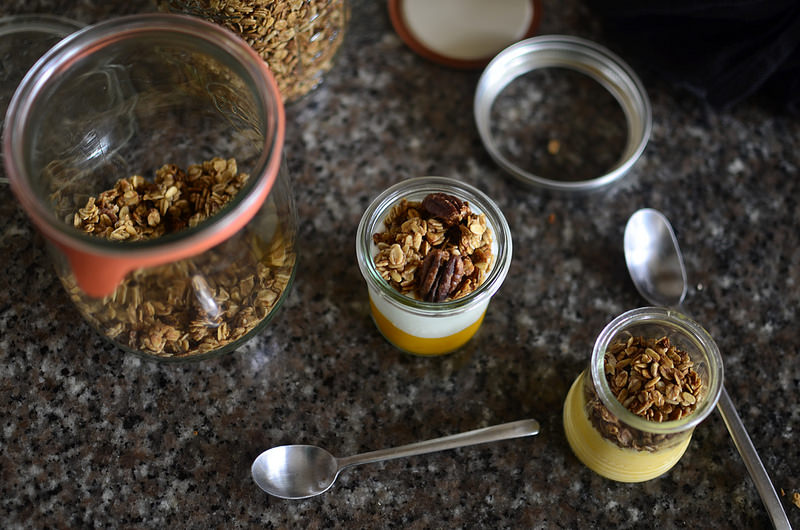 [wpurp-searchable-recipe]Mango Yogurt Parfait – – – [/wpurp-searchable-recipe]