How do you demonstrate a love for pork? Well, you dedicate a portion of your deep freezer to bacon and pork butts, if you are a home cook. And should you be a chef, a devotee to porcine land, you open a restaurant like David Chang or head a cabane à sucre like Montreal chef, Martin Picard.
But since I am not on Canadian soil, I will limit my tales to NYC and David. I'm sensible like that.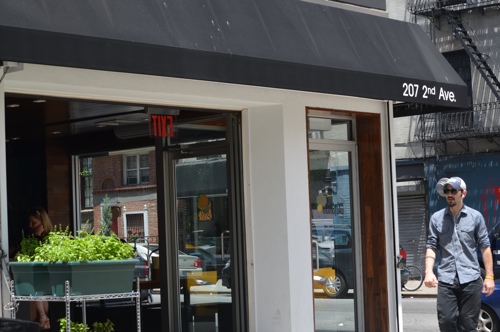 The decision to eat at the Ssam bar, one of many restaurants that chef Chang owns in New York was made for me. An answer to my question on Food52's hotline Q & A service, asking which was the best Momofuku restaurant to dine in, said 'I say Ssam Bar — it's the original Momofuku, and they have an awesome duck lunch. The Milk Bar is right across the street for dessert, and their bar, Booker and Dax, is right next door. Noodle Bar is also great, but if you're just doing one Momofuku…do Ssam Bar!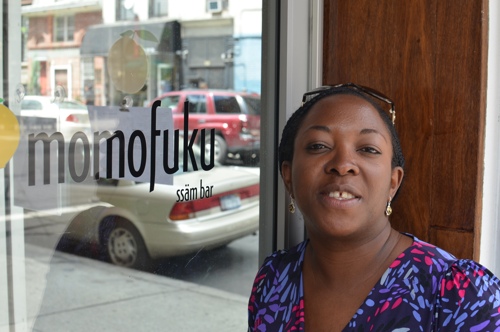 Settled.
I've starved myself for a week in anticipation of this one lunch.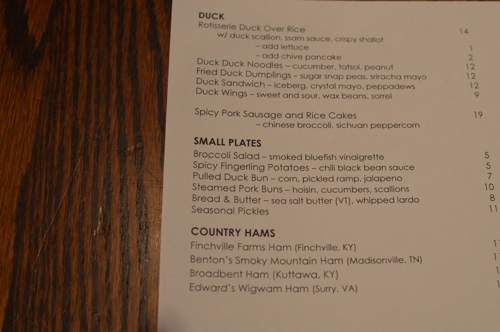 Believe that?
If you do, you will believe anything! Well, there was an element of mental starvation…just thinking of what the experience would be like!
My first impressions are 'hip' place. Fashionable, with it's dark labelled walls and ceiling, nice people sitting on bar stools and trendy waiters, all in 'freeform', no obvious uniform. But my primary purpose here is food – pork buns specifically.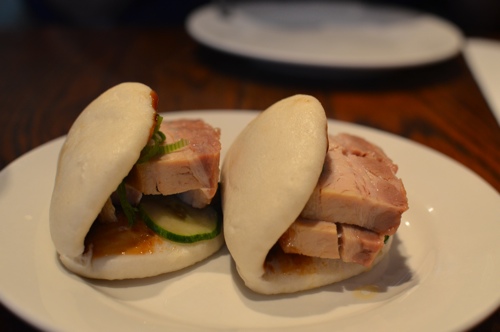 .
The fact that there is no cutlery or silverware in sight doesn't bother me. I have used chopsticks before!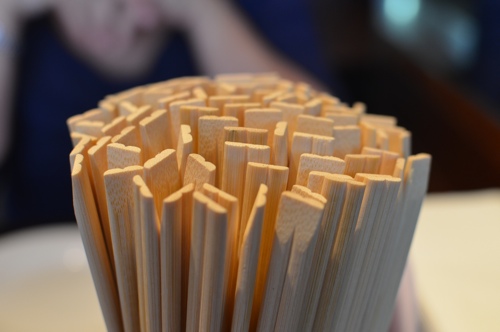 Norma and I decide to start with two types of buns: the famous pork belly buns, and the pulled duck one.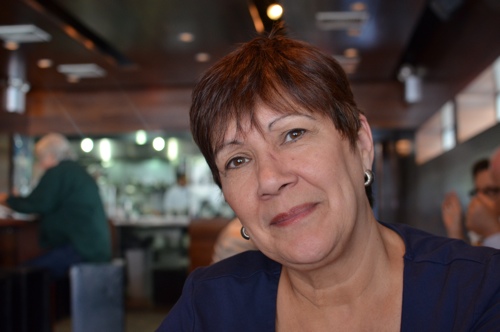 The pork belly is not quite what I expect. I expect the thick slices to be pan-fried, with golden brown crust on them, but they are not. My first bite changes everything. First of all, the buns are like pillows. I agree with David's description in the Momofuku cookbook. What he doesn't say is that these are the best sort of pillows ever. Think feather and down, not artificial stuffing in your real ones. The lightness and softness of the buns are other-wordly, as is the pork belly which mimics butter in texture. My mouth felt loved and cared for at the end of that starter bun.
We split the larger duck bun and it is nice too, even if I would not have recognised it as duck.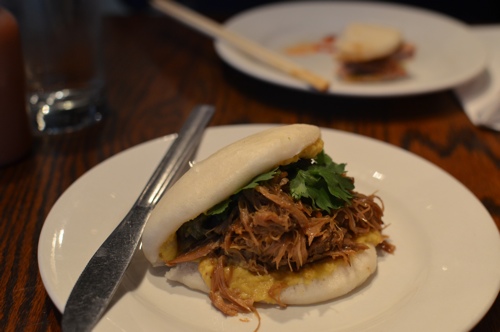 The cilantro in the bun does a great job of pulling all the flavours together and I enjoy it but pork buns rule, is the verdict.
We sip on Rose and sake. My sake is too strong for a lightweight like me, and so I make a type of shandy, by combining it with unfiltered ginger ale. It is much better.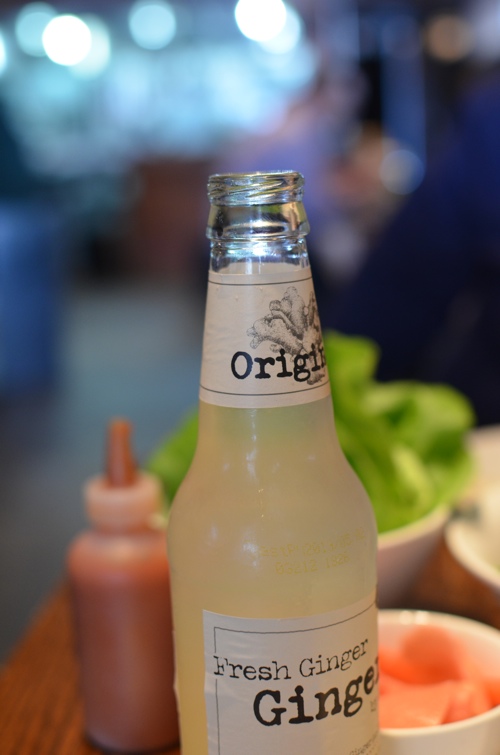 We don't have long to wait till our Duck main arrives. By this time, we've become friendly with the waiter, Colin; had our glasses filled umpteenth times with great New York water and my excitement has cooled down just a bit!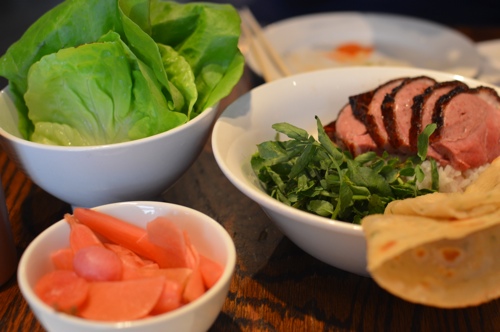 We waste no time in getting to work on the slightly rare duck slices which lay on shredded duck and soft, sweet rice with accompanying chive pancakes. Pickled vegetables and Bibb lettuce are also in appearance, as is a trio of condiments.
I attempt to make a proper Ssam. A lettuce leaf is inlaid with some duck, topped by the most delicious crispy shallots I've ever had,some Ssam sauce and hoisin, pickled veggies and my mouthfuls are ready!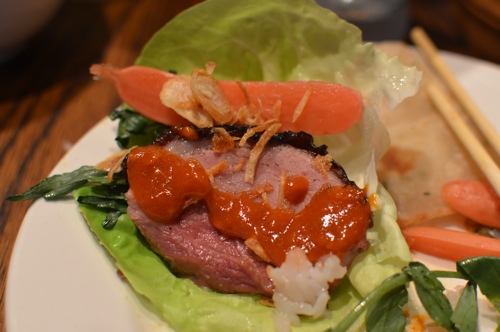 Nice, and on to the chive pancakes which I've been eating by the pinch. I like this much better than the Bibb lettuce roll which was interesting but too green for me! The pancake is sturdier than your typical Chinese pancakes for duck, the chive flavour is light and refreshing and I build another roll, this time with twice the amount of crispy shallots which they could make millions from if they sold them by the bagful. I would be first in line.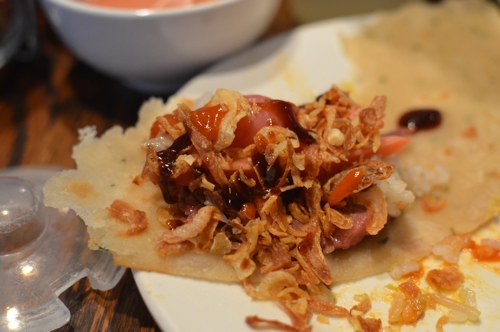 Once I'm done wrapping and rolling, I try to eat some rice…and succeed albeit slowly, thanks to Mr Chopsticks.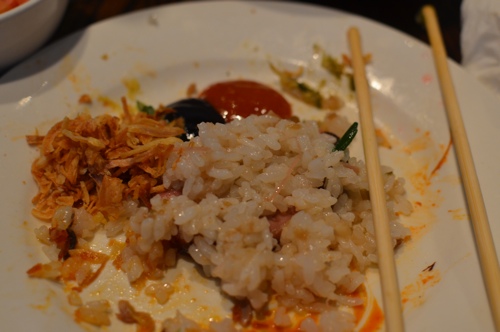 Norma enjoys the meal too as we chat and ooh and exclaim and aah. I ask Colin if to expect David…..saying I'd like to meet him, to thank him for his story, which to me is one of encouragement and persistence. In the end, I decide to leave David a short note, which the manager is happy to receive and pass on.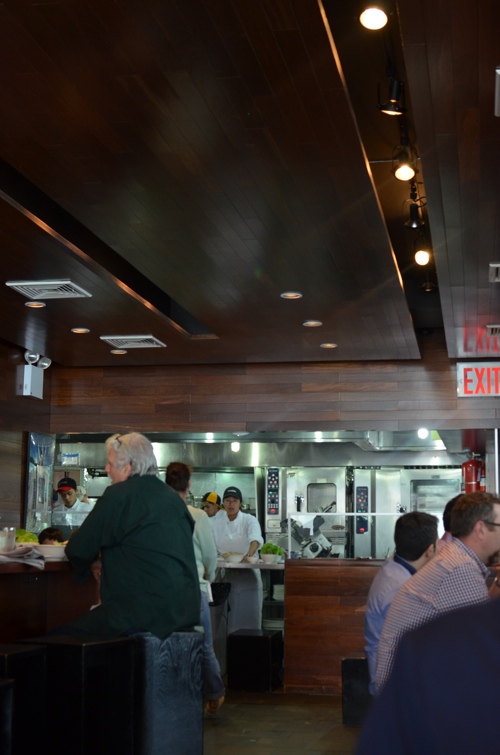 All the while we eat, I can see the steel kitchen and young, somewhat handsome cooks in the kitchen. Most of the male cooks sport face caps turned backwards. This is the new 'hairnet', I presume! I see one female cook as well. They are moulding, setting out bowls of lettuce, and generally being busy. I feel as though the steel and wood decors clash but that does not affect my enjoyment of the food.
We decide to get copies of the Lucky Peach magazine, long before we're done eating, after all it's not everyday a girl from Nigeria gets to dine at a restaurant she absolutely adores.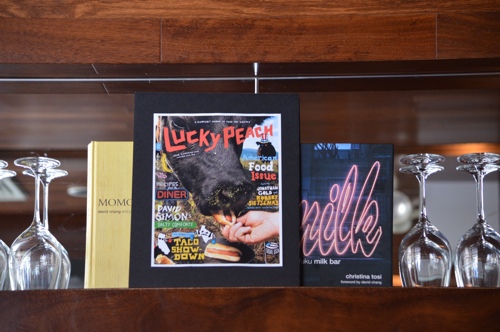 We don't stay for dessert. No, no.
We have a plan…to head to Milk, the sweet tooth extension in this empire. As it's right on the corner from Ssam, it doesn't feel as though we're leaving just yet. Truth is though, I can't fit in a single thing. I am stuffed. Completely.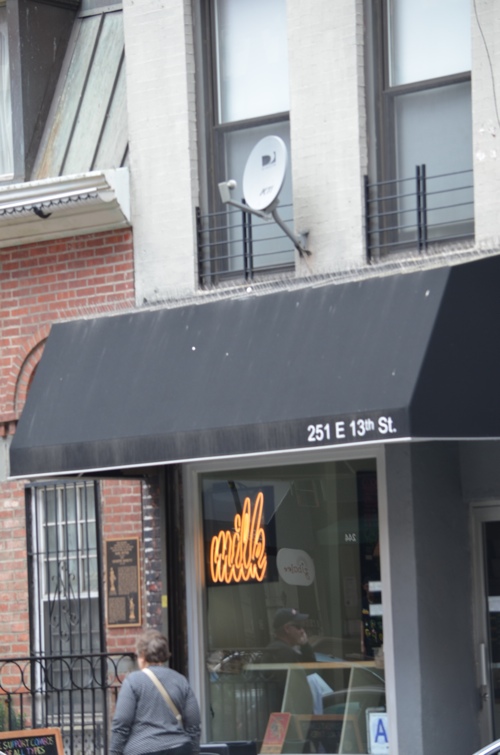 The Milk bar is small and cosy. I love the neon colours on the chalkboard but I've made up my mind to take a slice of pie with me, you know the one I mean…the world famous Crack pie!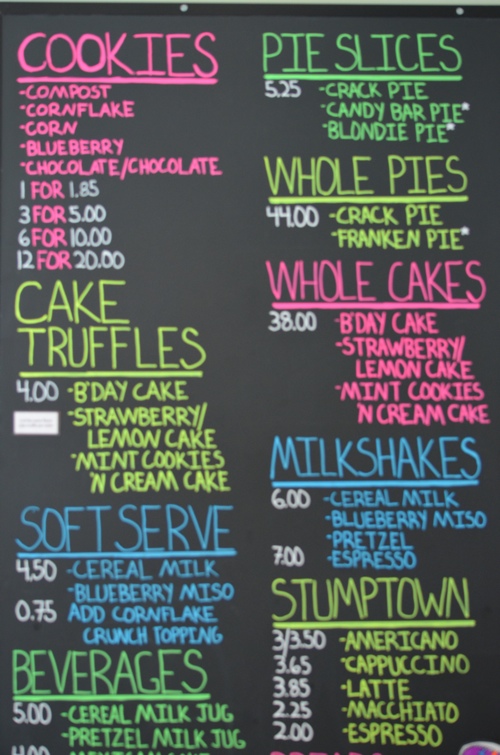 I have a taster portion of the Blueberry Miso ice-cream….it's good – you taste the sweet berries and get a smooth, salty finish from the miso that is delicate but present. I don't buy a serving, but watch as someone else does and has it crusted in cornflakes.
We ask the guy in the shop how he keeps his figure and he says he hates sweets. Perfect job, aye?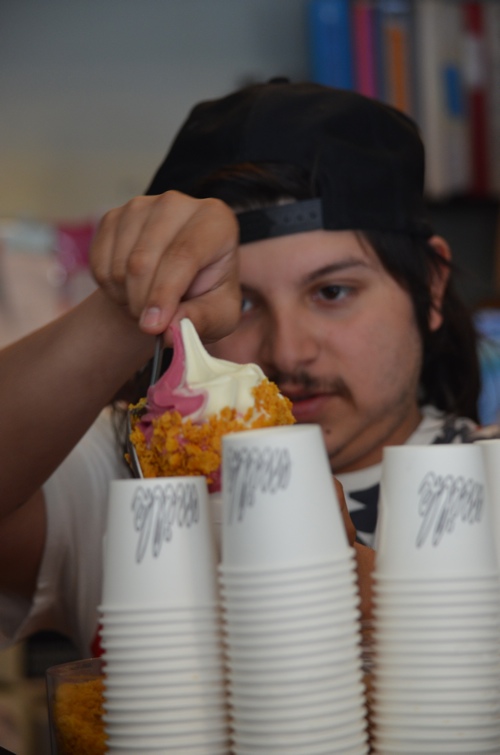 Norma and I leave, each with a wedge of crack pie to be devoured later on.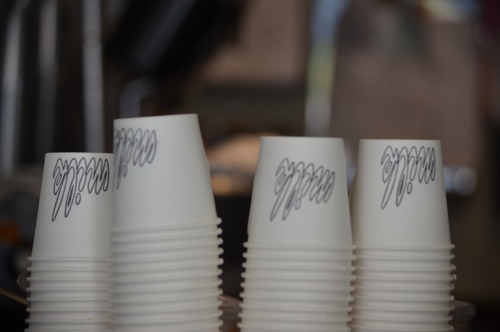 Norma gifts me a lovely Milk bag which I love and adore.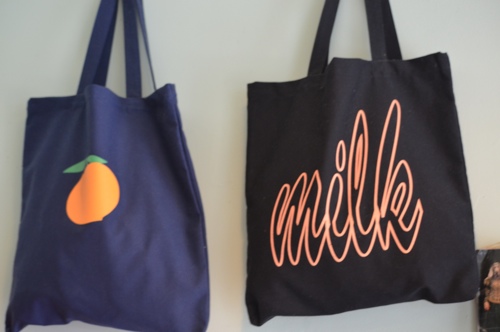 When I make my own version of Crack pie, I'll tell you more about it. Rest assured, it will be a sweet, smooth, delicious tale!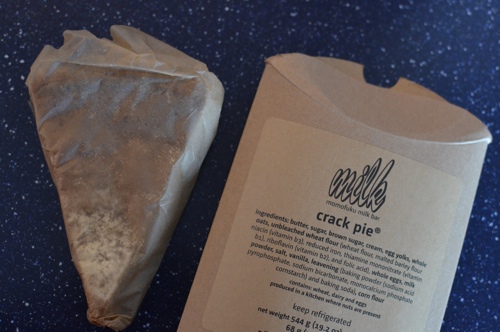 I had a truly superb lunch, and I am thankful to Norma for being a wonderful companion. Thank you too, David….[wpurp-searchable-recipe]Ssam Bar, New York – – – [/wpurp-searchable-recipe]