I treasure my chopping boards, especially my Aga Concept ones – yes, I'm playing favourites here.
A key thing to remember is how to care for them – from cleaning to storing, so yes, here is Part 1 of a 2-Part series.
Here's my regimen:
Daily/ each time I use: I wash my boards with soapy water after each use but ever so often, a good clean is essential.
Monthly: I clean with salt & cut citrus (limes, lemon) and rub down with oil (Part 2)
All you need – cut lemons, limes ( I use left-overs from juicing, etc), salt (coarse is preferred but I use cooking salt which is readily available and cheaper for me).

Step 1: Sprinkle the cutting board with coarse salt.

Step 2: Using a citrus half with the cut side down, scour the surface, squeezing slightly to release the lemon juice as you go.
Step 3: Allow salt and citrus paste work its magic into the board, about 5 minutes. Then scrape off.
Step 4: Rinse well and leave to air dry.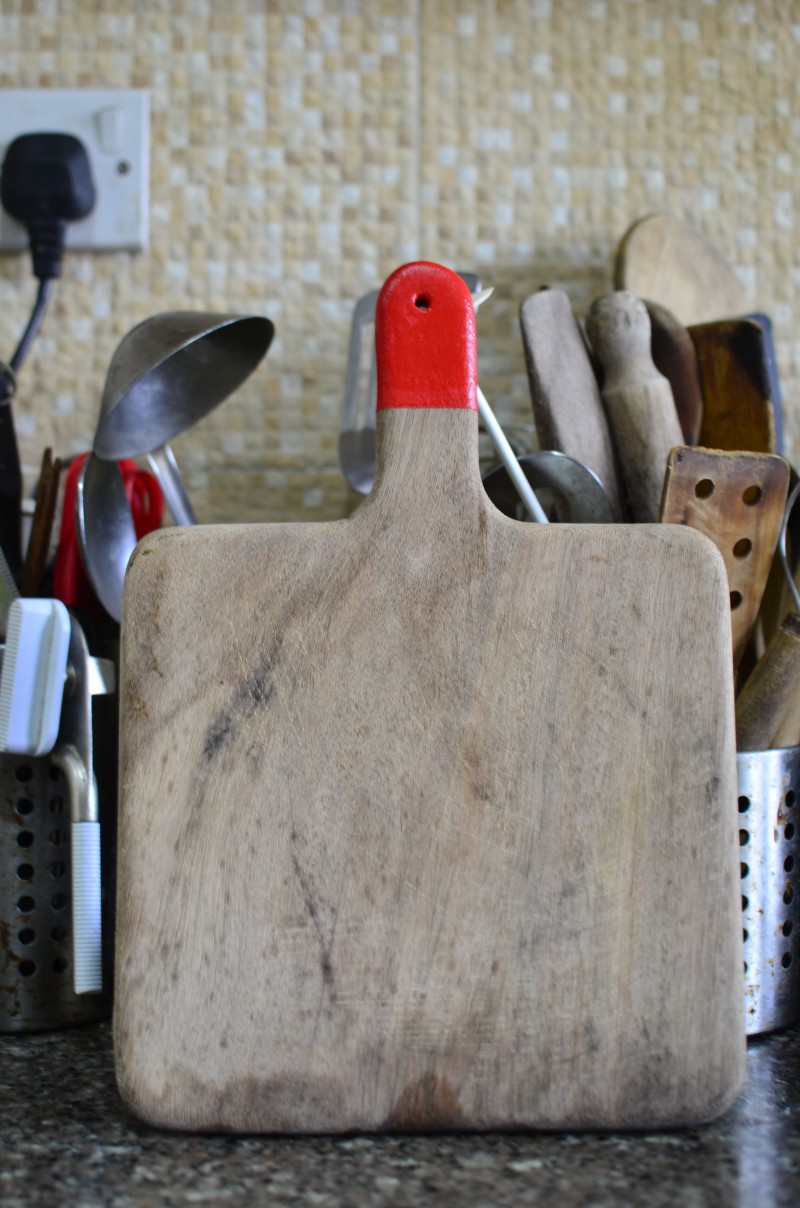 Part 2? How to oil your board so it lives happily and serves you well.
[wpurp-searchable-recipe]Part 1: Cleaning & Caring for Wood – – – [/wpurp-searchable-recipe]