New discoveries are the reason why I love travel. Culinary and otherwise, they show me the world and I have a long, long way to go.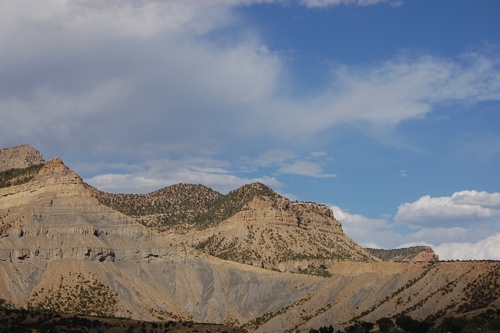 Colorado has brought me face to face with my first corn dogs. I haven't tasted them yet but I now know what they look like!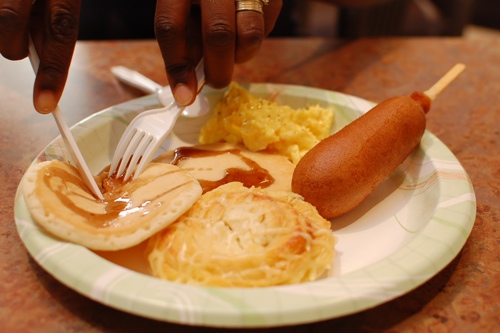 Bagels, I know. But Bagel Thins? A whole new lesson. These flatter siblings to regular bagels come in all the same flavours but are less than half an inch thick, compared with the inch plus regulars. I enjoyed one, still chewy and easier to toast in a regular toaster. And the toppings seemed to penetrate the thinner variety more, so my seeded bagel tastes right through of nutty, creamy sesame and poppy seeds. Store aisles too are littered with bagel crisps, bags of sliced, baked bagels in a variety of flavours.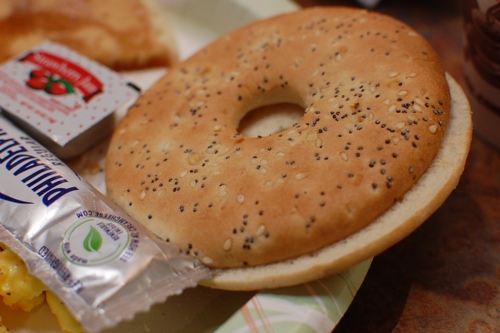 And out on the field, working, looking at rocks, things don't get cuter than this blue and yellow reptile, poised for a photo shoot. For a minute I thought it was a statue! I can't assure you it isn't but I can say I think it is.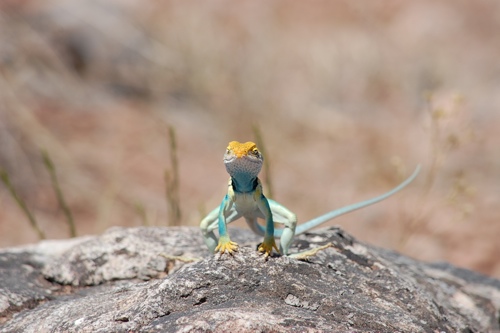 Travel's good, not only for the waistline……
Driving through Colorado and Utah finally makes me appreciate the grandness of North America – a huge continent with only two countries. The enormous stretch of mountains that continue for 300 kilometres with barely house nor home in between – a stretch of land that would contain no fewer than x thousand housing units in London or Lagos. I see a few abandoned gas stations. And one can imagine scenes from many American movies. But overall, there is little interference from man, and so the majesty of the mountains remain.
I'm loving it. X X X[wpurp-searchable-recipe]Colorado, Utah and Bagels – – – [/wpurp-searchable-recipe]