14th November, World Diabetes Day
The theme of World Diabetes Day 2016 is 'Eyes on Diabetes'…activities and materials will focus on promoting the importance of screening to ensure early diagnosis of type 2 diabetes and treatment to reduce the risk of serious complications.
—–00000—–
Diabetes is on the rise in Nigeria and sub-Saharan Africa. At work 'Know your numbers' is our mantra. Know your health numbers – your blood sugar levels, your blood pressure, your cholesterol (both high density and low density) and your body mass index because you can only act on that which you know.
Diabetes is a chronic, incurable condition where sugar (glucose) levels in the blood are elevated. Though it can't be cured, it can be managed with good nutritional practices and medication. If you suspect you or someone else you know might be susceptible, please see a doctor.
Eating well is key to good health and one of my faves – courgettes/ zucchini – could contribute positively to the cause.
I love zucchini. I love its green, its association with the Mediterranean, I love it grilled, sauteed, souped, sauced, basically I love it and when you think about it being a nutrient powerhouse with low calorie impact…what do you do? You gobble it up.
Zucchini is a low calorie, low sugar vegetable which makes it perfect for healthy eating and in honour of World Diabetes Day, I'd like to share a few recipes – one of many that fellow Nigerian bloggers and I will share. Shout-out to Afrolems and Dubaifitfoodie who have organised this awareness campaign – together we're stronger and healthier, using what we have and know to help one another.
The statistics are staggering. According to the International Diabetes Federation of Africa, 415 million people have diabetes in the world and more than 14 million people in the AFR Region; by 2040 this figure will more than double.
In 2015, there were 1.56 million cases of diabetes in Nigeria.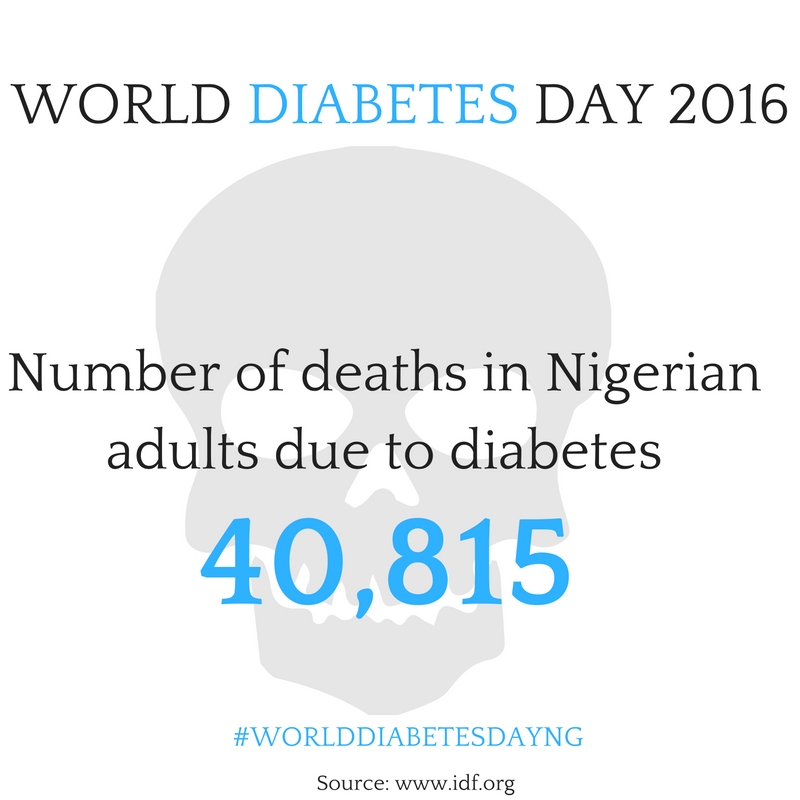 So yes, nutrition pays a huge role in preventing and managing diabetes and zucchini is up there.
Here are some figures:
Source: United States Department of Agriculture Agricultural Research Service National Nutrient Database for Standard Reference Release 28
In a nutshell, eat zucchini because it is low calorie, low sugar, antioxidant dense (including vitamin C and magnesium. which protect the body from free radicals, boosts the immune system and a whole load of other benefits). It is a great source of fibre content – it helps lower cholesterol, makes you feel fuller for longer and generally regulates blood sugar levels – all of which make it an excellent choice for diabetics.
I could go on and on but you get the idea – I love my zucchini and you should too! Recipes coming up. In the mean time, share your stories, advice, support on social media with the #worlddiabetesdayng.
And I'll share with you…a few recipes with courgettes. Thank you xx