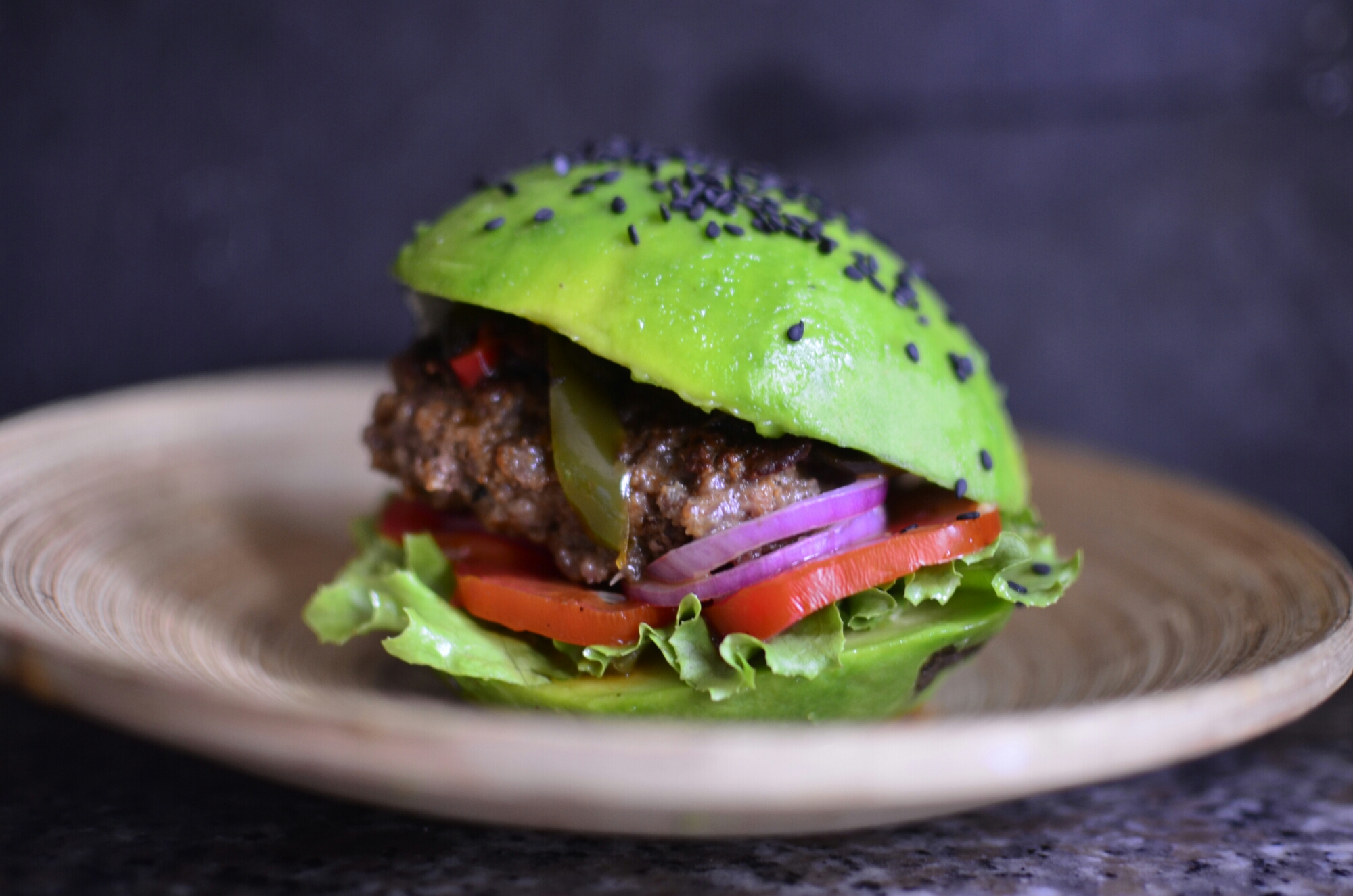 All weekend, I've been thinking about this burger. Inspired by vegan burgers on @3.Bunnies Instagram's account, I made a #NewNigerianKitchen, #Whole30 compliant version.
You hass to try one of our Teriyaki Avocado Burgers 🍔💚🙈 We took a small break away from social media to enjoy somebunny's(Christina's) birthday 🎁🎈 Sometimes it's nice to fall off grid for a few days and get lost in the mighty forest 🌳🌲⛰ What has everyone else been up to this week? Sending good vibrations everybun's way on this cold Wednesday 😬❄️
I guess when you hit 40, you begin to look at life differently. I've decided that I want to get fitter – exercise more because apart from sweating in the kitchen, I haven't really been working out.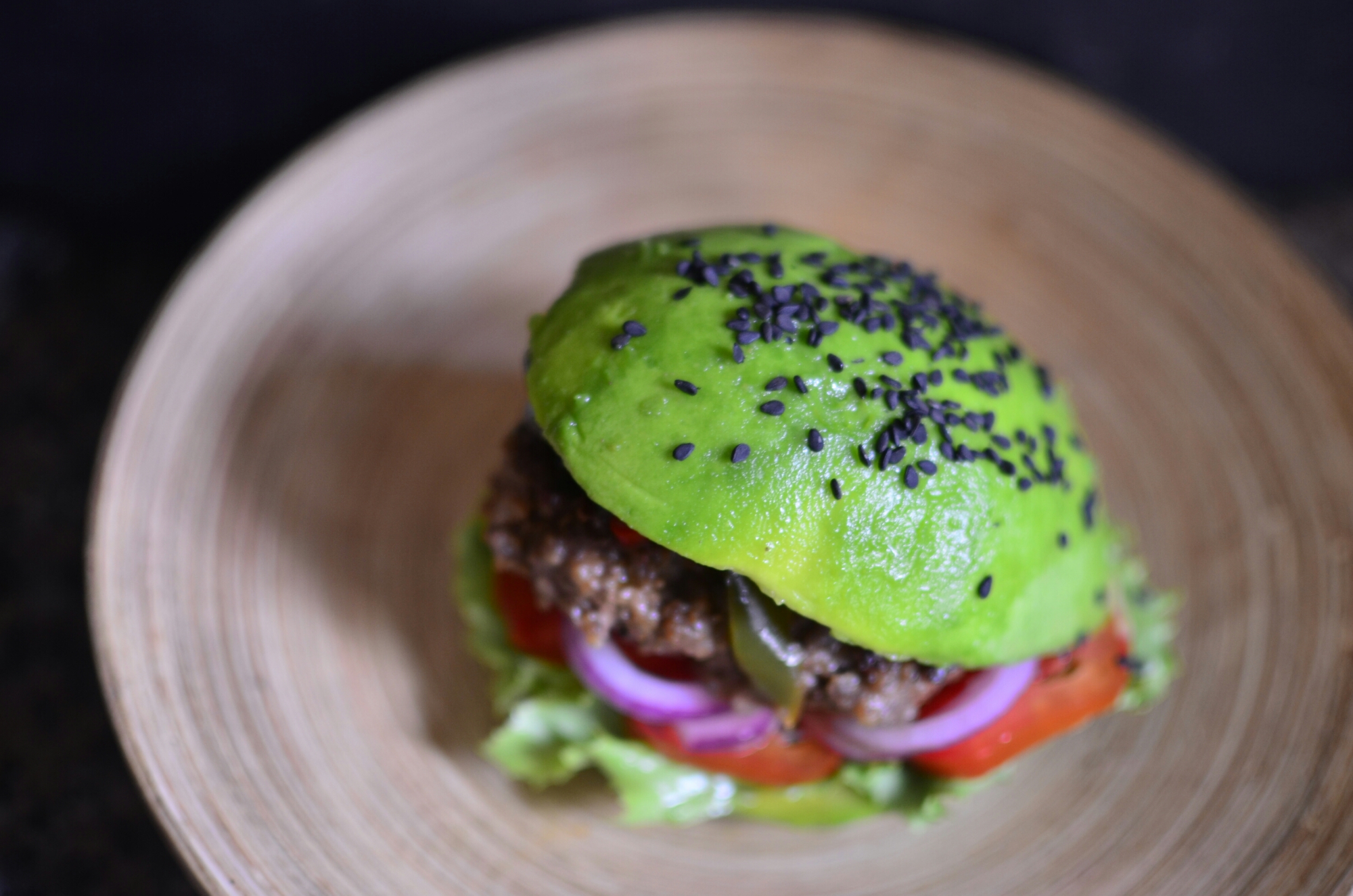 I want to reduce my carb intake – maybe save that for sweets and desserts :).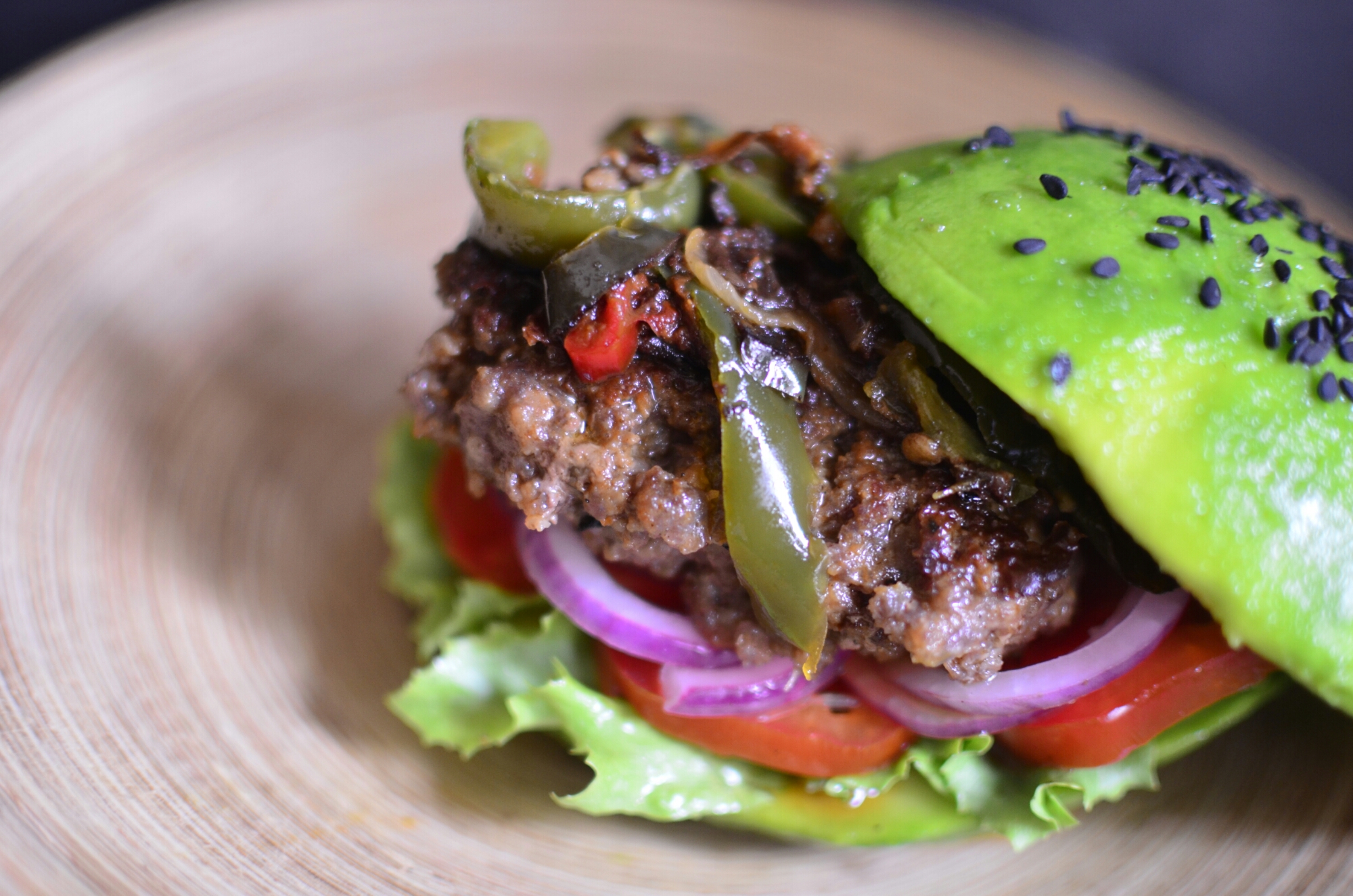 Anyhow, here's my version. It includes:
Avocados
Lettuce
Tomatoes
Lime-pickled onions which are amazing
Sauteed green peppers
Black sesame seeds
Here's how:
Begin with a good avocado – ripe but firm.
Cut it in half, remove the seed and using a tablespoon, seperate the flesh from the skin.
I sliced a bit off the halves – about 1 centimetre – I saved it for a salad 🙂
Next, the layering on one half of the avocado – lettuce, tomatoes, onions, and then the suya-spiced beef patty.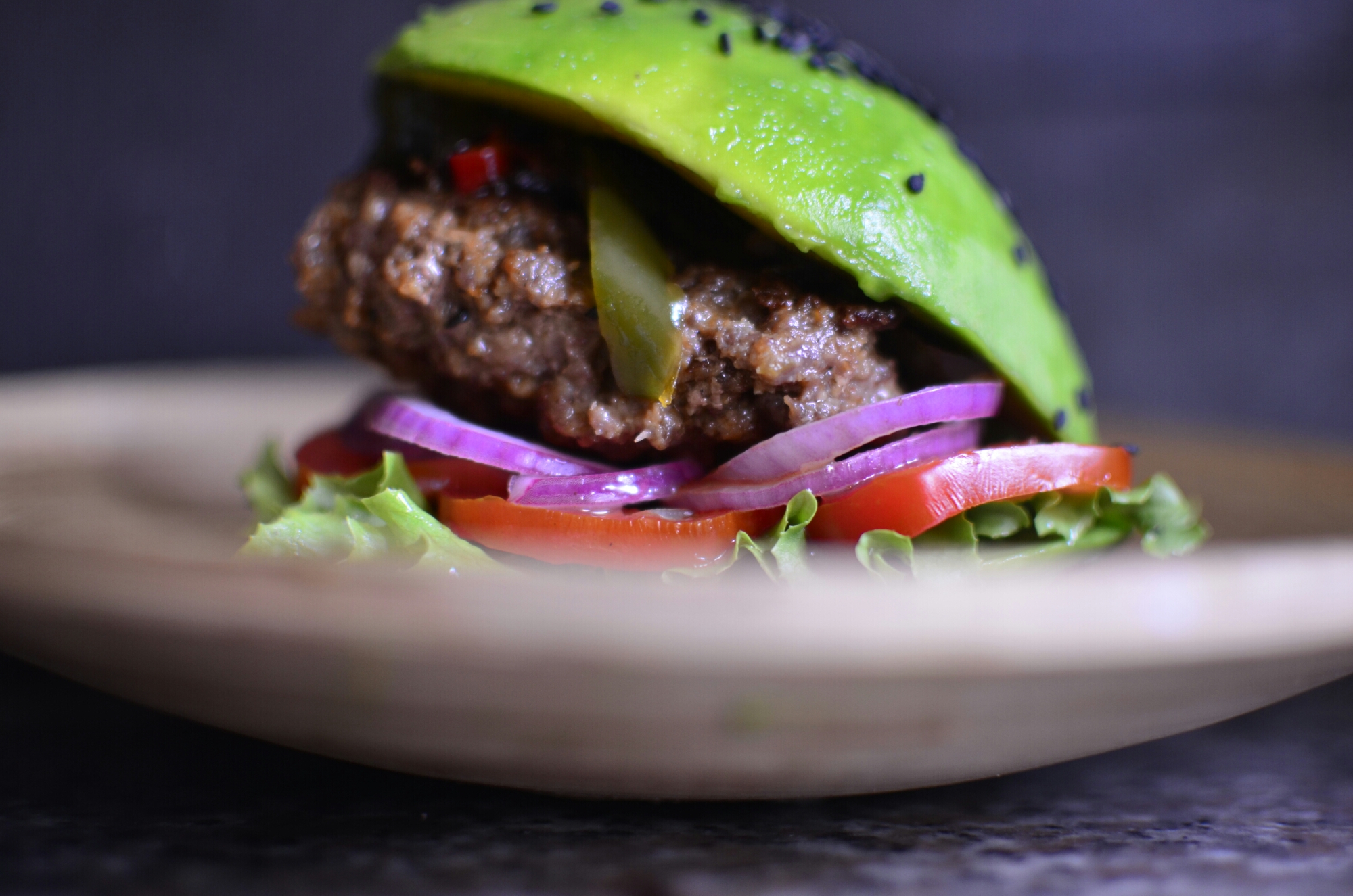 Yum!!!!!!!!
Messy :), yes – definitely a two-handed operation but I loved it.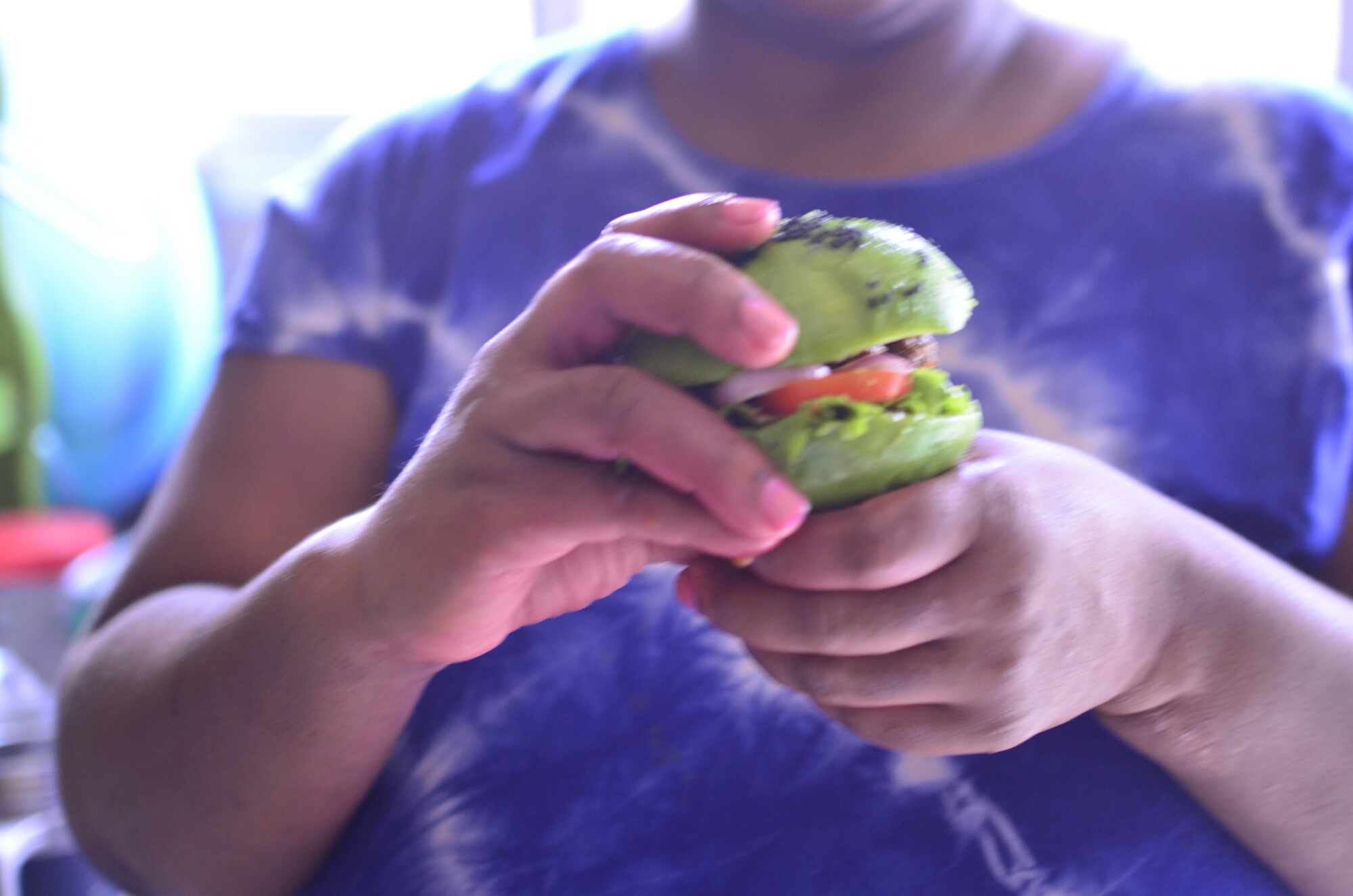 The avocado was creamy, not overly so. The spice from the patties cut the richness with the crisp, crunch and freshness of the vegetables. The lime-pickled onions are a must with the citrus fragrance and flavour tempering the onion's bite.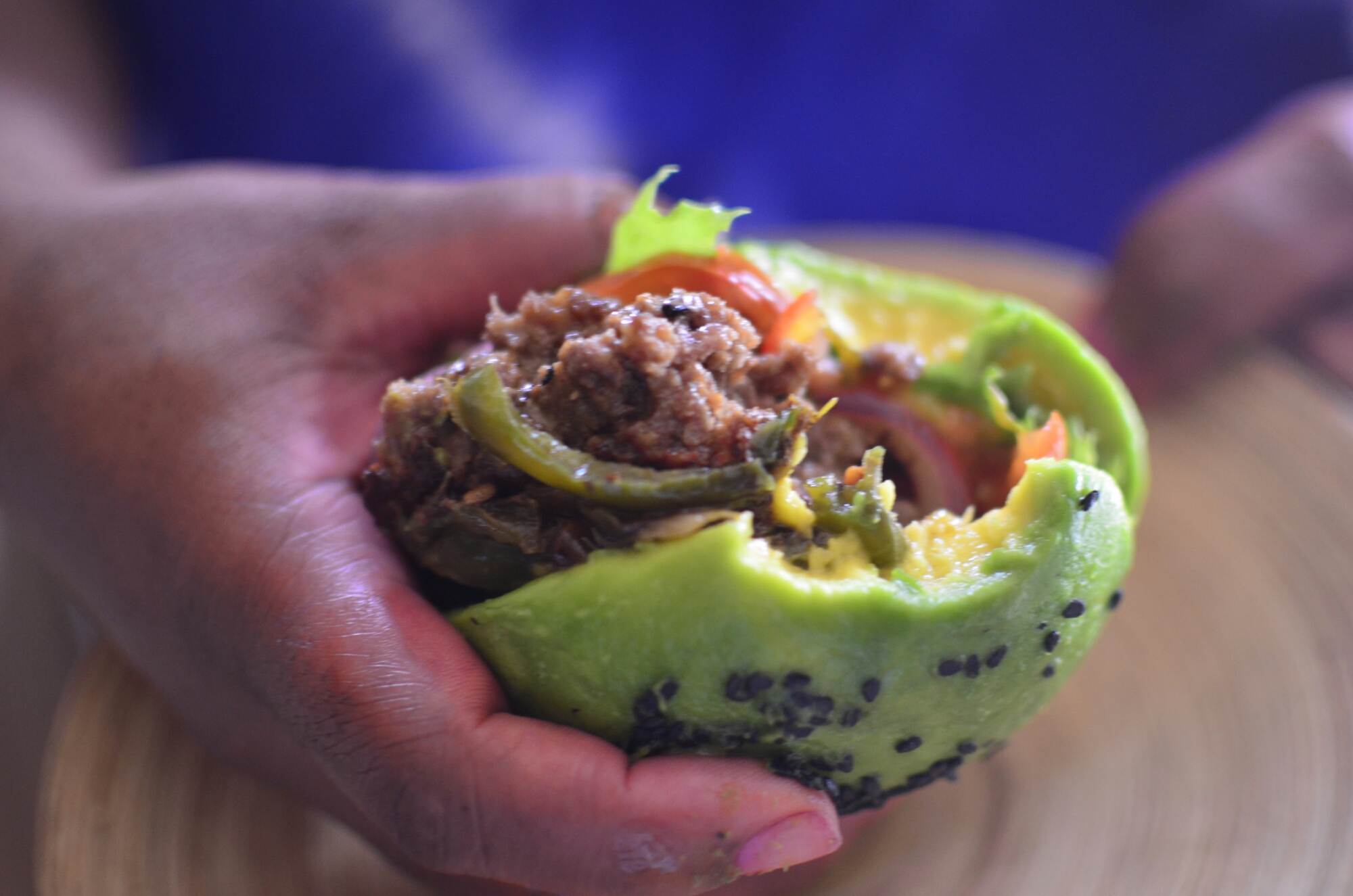 What a delicious Sunday morning breakfast. Have a good one!