'Nigerian Seasonal Produce' is a monthly column published on the last Saturday of each month to celebrate Nigerian fruits & vegetables, and personal stories.
In this column, a writer explores a specific seasonal fruit, vegetable or leafy green assigned by the editors of Kitchen Butterfly and based on the Nigerian Seasonal Produce Calendar. This month of 'November in December', we're celebrating Soursop (also known as Graviola). It's been a crazy month – so much to do but I'm glad we finally got this published!
---
Our author this month is Emeka Okocha of Nothing to Do in Lagos! I love, love, love how much beauty Emeka unearths in his passion to share Lagos with the world. His take on one of his favourite cities and fruits is beautiful. Read on.
---
If Lagos, was a fruit it then it would have to be the Soursop.
The first time I was offered soursop, I quickly declined as it didn't sound appetizing at all! Why would I want to try anything with a name that consists of the words sour and sop?
With that said, I quickly understood how a tourist or a JJC (Johnny Just Come) feels in their initial encounter with Lagos.
A Johnny Just Come is a newbie to a place who needs to have his wits about him/her or else :). I love this poem by Yomi Sode, a Nigerian-born writer based in London, explores what it means to be a Nigerian living in the UK – the feeling of being "other" despite being African becoming cool.
Soursop like Lagos, looks tough, rough, and hard to handle. The green exterior covered in thorns, reminds me of the houses around town with their high walls and barbed wire fences. Once you go under their surface, you quickly realize how magical they are.
It is generally known in most Spanish-speaking countries as guanabana; in El Salvador, as guanaba; in Guatemala, as huanaba; in Mexico, often as zopote de viejas, or cabeza de negro; in Venezuela, as catoche or catuche; in Argentina, as anona de puntitas or anona de broquel; in Bolivia, sinini; in Brazil, araticum do grande, graviola, or jaca do Para; in the Netherlands Antilles, sorsaka or zunrzak, the latter name also used in Surinam and Java; in French-speaking areas of the West Indies, West Africa, and Southeast Asia, especially North Vietnam, it is known as corossol, grand corossol, corossol epineux, or cachiman epineux. In Malaya it may be called durian belanda, durian maki; or seri kaya belanda; in Thailand, thu-rian-khack; Source
Looks are not important when it comes to these two. It's all about what's underneath. And that is where the sweetness begins.
When I cut open my first Soursop, there was hesitation and slight worry as to what I was about to eat. All my fears vanished as soon a soursop pod hit my tongue, there was no doubt as to why this fruit is consumed. Soursop tastes like skittles! It's soooo good! Some compare it to a mix of bananas and strawberries.
For this article, I began to research more about this magical fruit and quickly found it has numerous health properties. It is known to treat fever, boost your immune system, and fight cancer to name a few – who knew all about the health properties? Read more here.
Another fun fact is that Soursop is originally a native fruit of South America and made its way to West Africa in 1526.
This is truly one of the most ignored fruits! Yes! I said it. Since tasting this wonderful fruit 3 years ago, I often find myself introducing it to friends after much convincing. They are usually persuaded when I describe it as natures skittles and amazed that they have gone most of their lives without it.
Lagos, is one of the biggest cities in the world, and just like the Soursop, people are yet to see how wonderful it truly is.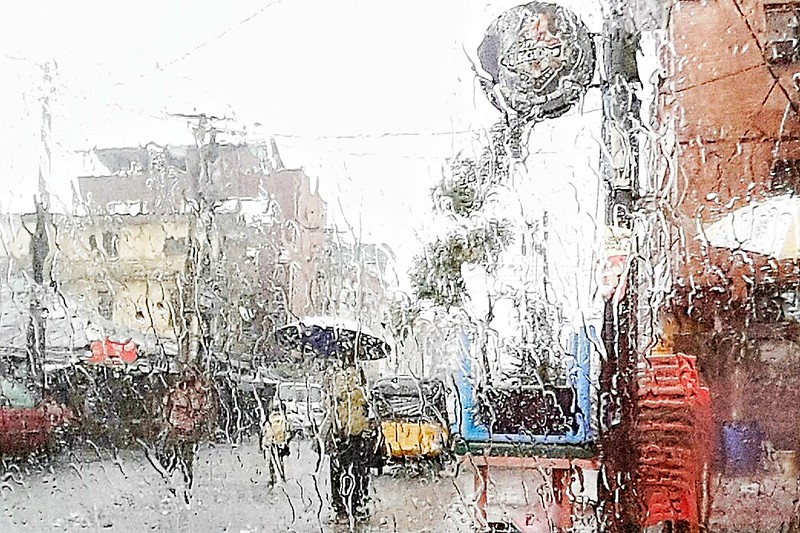 You have to get out and find your lagos, interact with the city, connect with the people, and then you will truly appreciate it.
They are a reflection of one another. You can't look at either one of them and guess how the experience will be. Safe to say you will be deceived for judging a book by its cover.
Long live Soursop! Long live Lagos!
---
Emeka Okocha: a founder of Nothing To Do In Lagos – NTDIL.com, a lover of Lagos, Life, and Communities.