'Nigerian Seasonal Produce' is a monthly column which will be published on the last Saturday of every month. In this column, a writer explores a specific seasonal fruit, vegetable or leafy green assigned by the editors of Kitchen Butterfly and based on the Nigerian Seasonal Produce Calendar.
Our author this month is Osemhen of Eureka Naija – welcome and thank you!
---
I am a girl who knows many useless things.
It is a side effect of all those books I read, all those hours spent filling my head with the thoughts of dead people. So for instance, I know that orange carrots are a mutation that Dutch farmers encouraged because purple carrots weren't so good-looking or plump. Did you know that? Did you know that carrots were originally purple (up till the 17th century)?
It's one of the many interesting (i.e. perfectly useless) facts I use to fill the potholes that open up in conversation with strangers. When we've exhausted all the small-talk topics e.g. harmattan, Boko Haram, recession, the exchange rate, the unemployment rate, the killings in Southern Kaduna, Donald Trump, the state of Nigerian roads, MMM etc., then I chip it in.
'Do you know that carrots were originally purple?'
Nobody knows till I tell them. Some people are suitably shocked and impressed. A few skeptics ask the Google. The heathens ask, "Who dat one epp?"
I met a fitfam lady once who prided herself on only eating organic produce. I watched her munch the orange carrot and then I pointed out it was a mutant one – her face could've curdled milk.
Not like I walk around trying to prick people's bubbles because I rather like carrots, especially in carrot cake. Carrot cake with a cream cheese filling, studded with pecans. So fancy. And look, I know another perfectly useless fact – that carrot cake was invented because sugar was scarce at some point and carrots were sweet enough to be used as a substitute.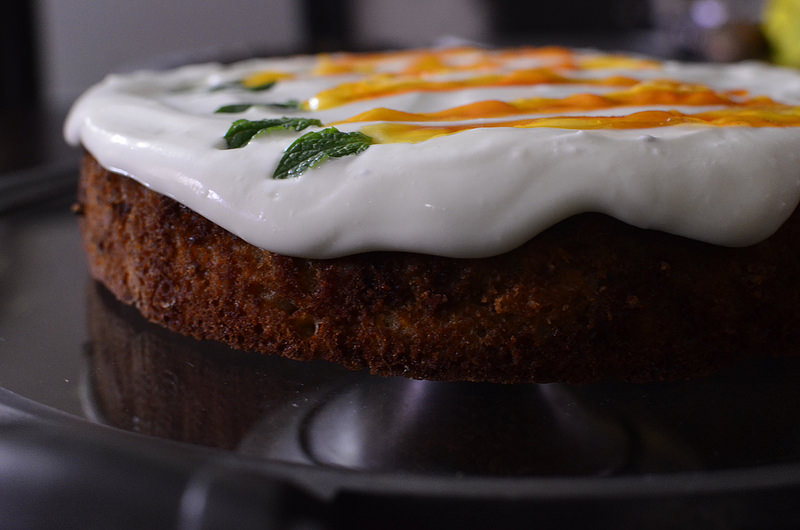 A woman came to my house once to sell me really expensive pots. You know, those ones made with surgical-standard titanium that cost an arm and a leg. And a million naira on top. She was quite the saleswoman and if I had a million to spare, I might've. She spoke eloquently about the benefits of her pots. Summary, our regular pots cause cancer. Everything causes cancer these days. Her pots would eliminate one of those causes i.e. regular pots. Oh well, something must kill a man, amiright? I wasn't interested in the pots but she had a nifty salad maker and she made me a salad in seconds. "You shouldn't peel carrots," she said, "the best nutrients are in the skin."
Spiralized courgettes and carrots
I keep that in mind these days. I wash the carrots in vinegar, give them a cursory scrub with steel wool, steam them gently in a colander. And yes, that's something I bet you didn't know – that carrots are one of the few vegetables that are more nutritious cooked than raw.
---
Osemhen. Writer. Engineer. In love with ordinary life. She writes at Eureka Naija.
More reading: