I have a love hate relationship with French Toast – it allows itself get so easily sidetracked, so 'meh' and so often that it takes a twist to get me hankering after it.
And I'm not the only one. In Epicurious's 'Cook Like a Diner' series, David Tamarkin writes 'The French Toast Notebooks' and his
Read: The French Toast Notebooks

Welcome to Epicurious' "Cook Like a Diner" series, where we obsess about the simple, iconic, super-crunchy pleasures of diner food—and figure out how to make those classic dishes at home.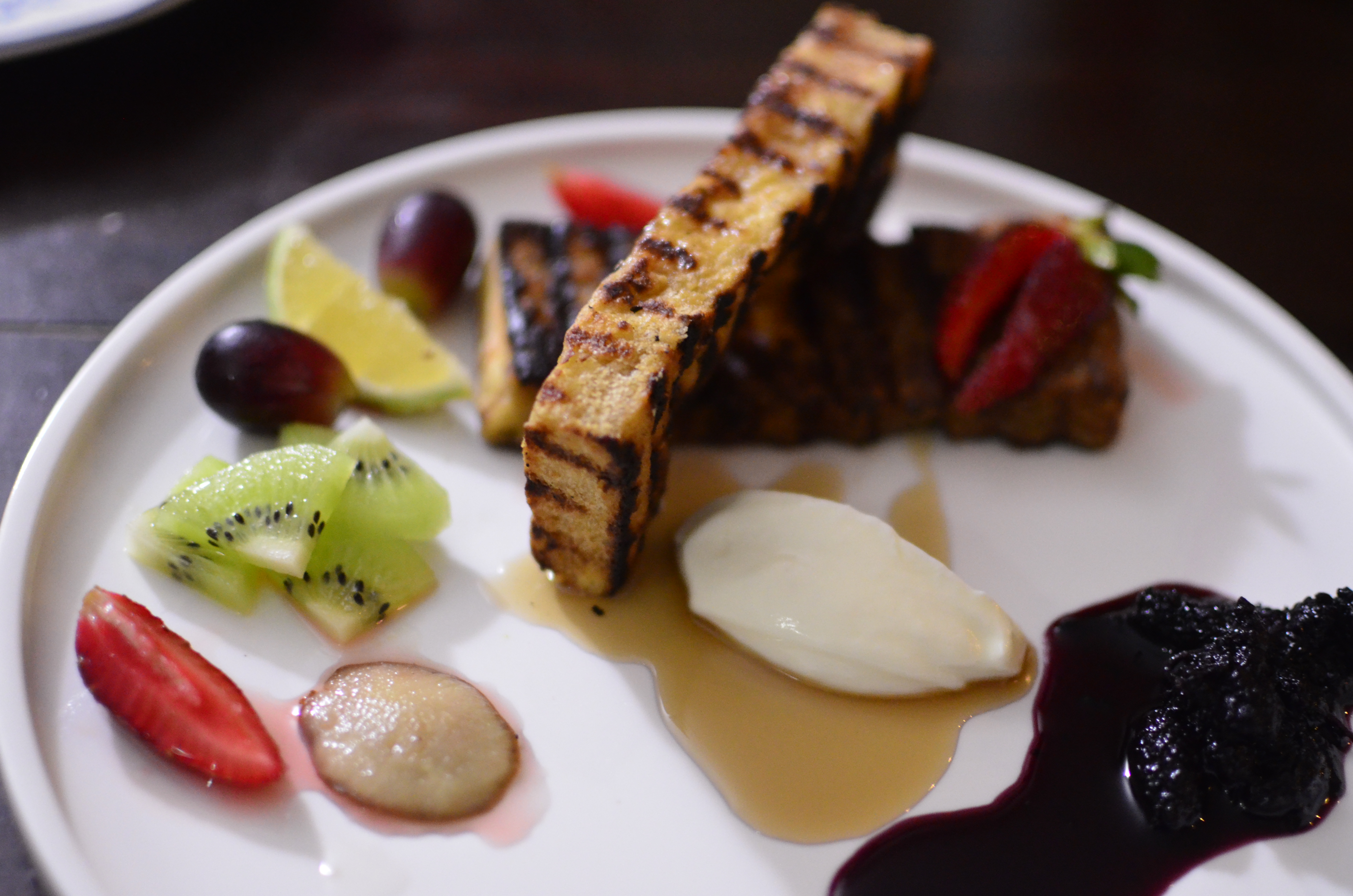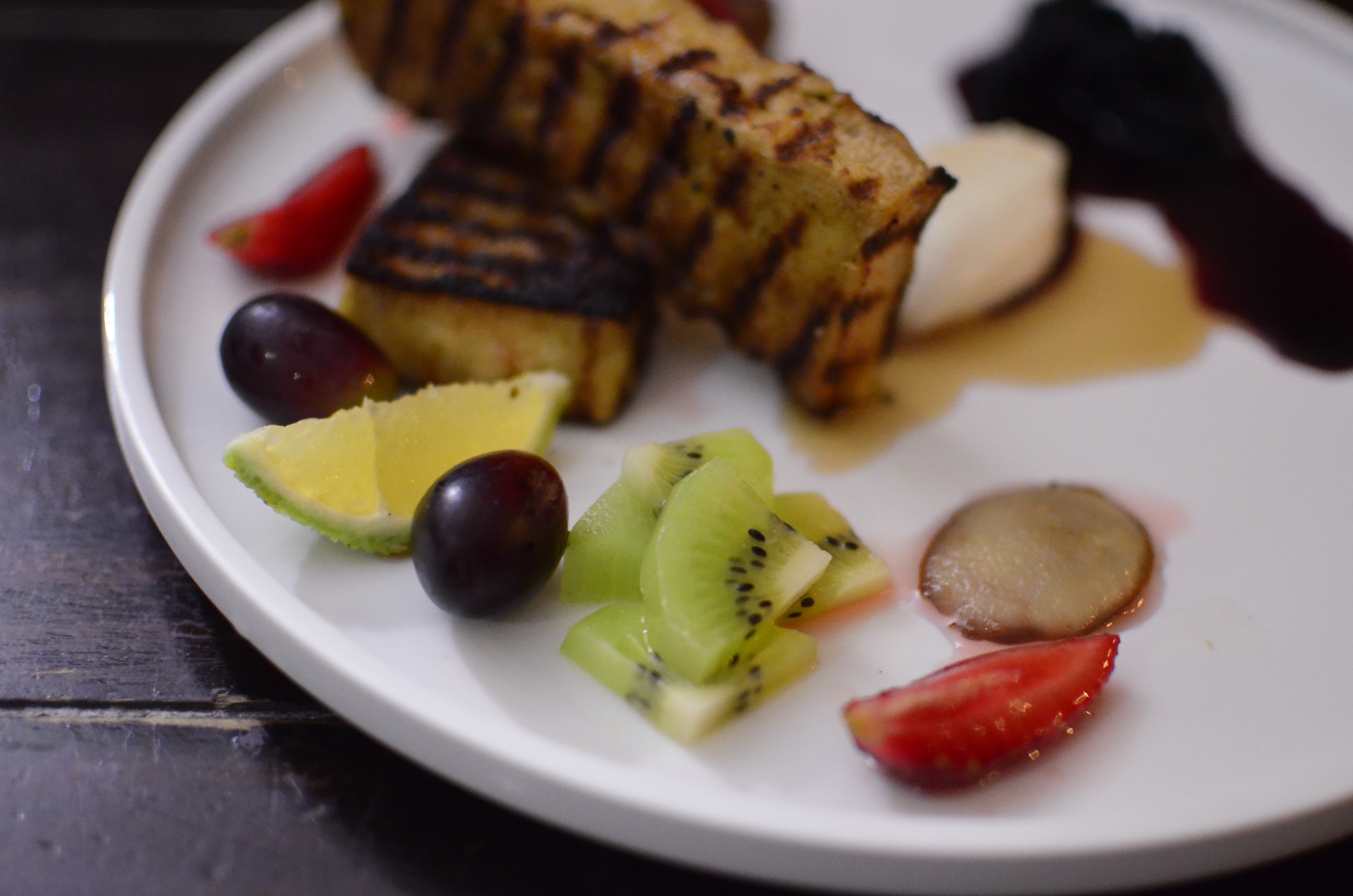 Like wholemeal bread. And yaji spice, crusted with cornflakes or coconut…and a reminder grilled/ in a grill pan.
Read: How to make French Toast
So you make up your French toast as you would, heat up a grill pan, lightly grease it – I like to use a brush and brown butter. I like to slice my bread in half because I'm very much a crust person – I like a high ratio of crust to cream. I added ground cardamom and orange zest to my mix of milk and eggs.
The grill pan, and butter creates both flavour – smoky, nutty, caramel and texture – soft, crisp and crunchy.
What I make sure is that every single side is marked, lined by the grill.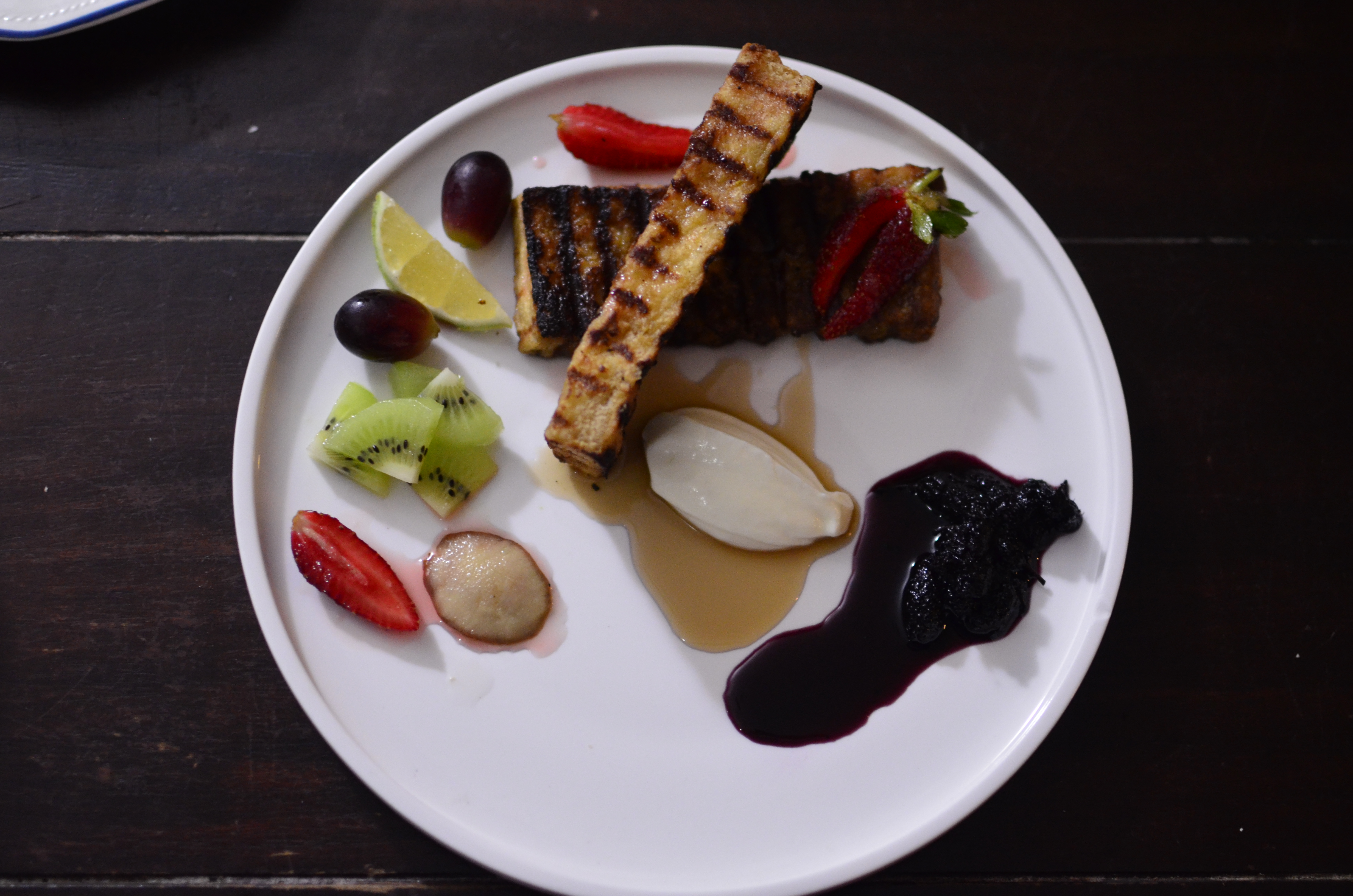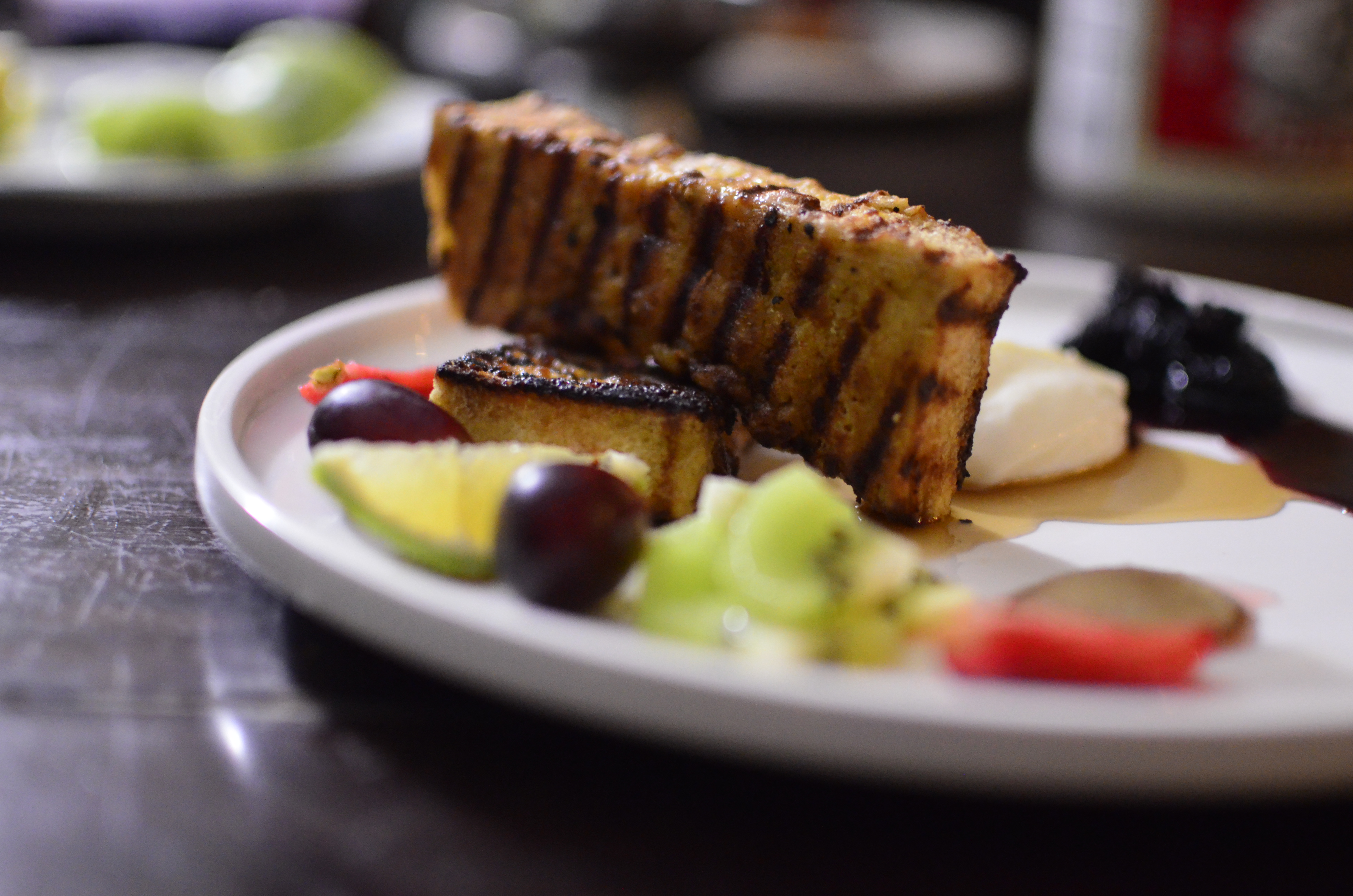 I love. If ever there was a way to get me French Toast eating, this is it.
Once outta the fire, I serve it up with fruit and cream. I'm very much a buffet person
On my plate I have:
Fresh and poached fruit. Berries, grapes, kiwis, mulberries, ebelebo
Acid by way of lemon
Creamy by way of mascarpone
And sweet by way of maple syrup
Boy, does this make a great dinner and dessert, did I also mention breakfast and lunch?
Tip: you can make ahead for parties and keep warm in the oven!
The combination of toasted bread, cool cream, delicious fruit – fresh and syruppy was everything.
Everything, bringing me back to quaffing French Toast.
And also looking for new ways to switch it up. What's your take?