It's three weeks into the start of corn season, at least in the south/west of Nigeria.
Corn stands are popping up all around, decorated with the brown hard shells and white flesh of coconut.
I see Asala, African Black walnut too, hawked on red-rimmed enamel trays but still no Ube, purple butter pear.
Last year I explored making guacamole with Ube – interesting too. Like regular avocado but with a more intense flavour.
This recipe was inspired by a trip to Le Marche last August. There I saw a lady hawk Agbado ati Agbon, (Yoruba for corn with coconut) in a glass box on her head. The corn was fresh and of the cream variety. Apparently, it was sweetened with some sugar.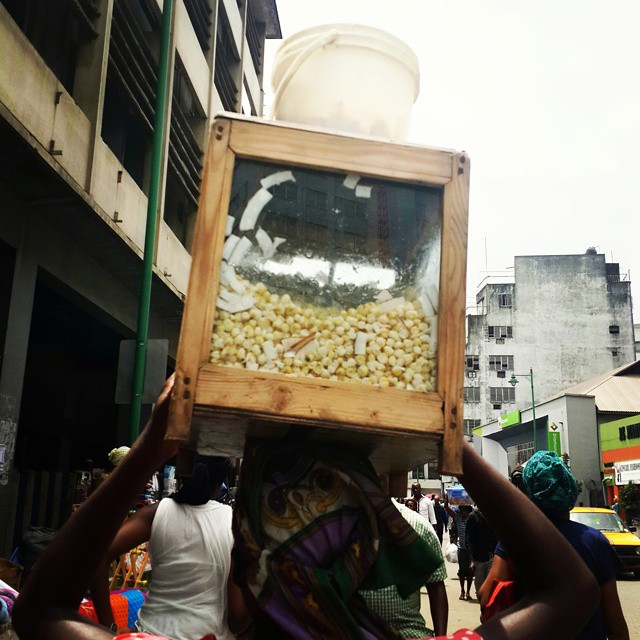 My friend called it the 'Typhoid recipe'. Let's just say that put paid to me ever trying it and this ended up that day as just scenes from Lagos market.
Till the next day when I couldn't resist boiling corn, stripping it off the cob, combining with sugar and coconut shavings and because it is I, lover of the scent leaf, I added a fine chiffonade.
It was delicious.
A gorgeous way to use corn in season. And easy too.[wpurp-searchable-recipe]Agbado ati Agbon – Corn with Coconut – – – [/wpurp-searchable-recipe]